Car Audio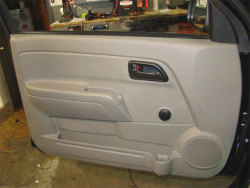 Factory car stereos are alright, but OEM equipment simply doesn't cut it when you want truly high-quality car audio. You need the best aftermarket speakers, woofers, amps, and decks available--whether you're looking for bass-blasting subwoofers or the clearest, crispest audio performance, Boss Audio is the mobile electronics shop to call. With over 15 years of experience serving New Jersey's car audio needs, we have the expertise, knowledge, and skills to help you create the sound system of your dreams!
Boss Audio carries a great selection of car audio components from top manufacturers, including
Orion
Pioneer
Kicker
Kenwood
Our car audio electronics team can help answer your questions about different components, performance features, and ratings to help you design the ideal car audio video system for your car or truck. Many of our products are available for demos in our showroom, so we invite you to drop by and test them out. Once you've selected the car audio equipment for your vehicle, our qualified installers will provide skilled custom installation to ensure your system looks as great as it sounds! When you choose Boss Audio for your car audio video upgrade, you get our extensive expertise (gained over nearly two decades in mobile electronics) and the driving experience you've always dreamed of. So stop waiting and call today--we'd love to get you on the road to the best car stereo imaginable.
iPod Integration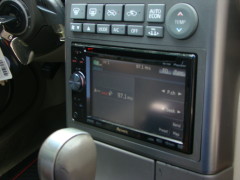 One of the hottest trends in car electronics today is iPod integration. Customers who love the portability and music selection provided by mp3 players will love these easy connection systems--start enjoying your iPod music library while you're on the road with iPod integration from Boss Audio. Unlike the mp3 player connection systems of yesteryear, newer iPod integration technology allows you to directly interface your music player with your car stereo. That means top-notch sound quality through your car audio system and easy access to your entire music library. Other benefits can include: improved sound quality (no staticky FM transmitters), hassle-free music management/operation right on your car stereo unit, and even charging your iPod as you drive. Call Boss Audio to learn how iPod integration can expand your car audio horizons. We're ready to provide information about various iPod connection options as well as demonstrate the benefits of these cutting-edge systems, so call or visit our showroom today!
Satellite Radio
Satellite radio is a great solution for drivers who want clear, crisp sound and huge channel selection. While traditional terrestrial radio reception is limited to the immediate area surrounding the broadcast station, satellite radio enables you to enjoy your favorite music wherever you go! Boss Audio provides sales and installation on a broad range of satellite radio receivers and would love to help you add this fabulous feature to your car stereo system. We offer everything from add-on units to completely integrated CD/DVD/satellite decks, and our knowledgeable car audio installers can help you determine which system is ideal for your vehicle and your listening style. With a vast range of sports, talk, and music stations, satellite radio gives you unparalleled listening choice on top of great sound--once you experience the benefits of satellite radio, you'll never go back!
Mobile Audio
Amplifiers
Car Stereo
Car Audio Installer
Motorcycle Lighting
Car Speakers
Head units
Mobile Electronics
Motorcycle Audio